Sprint to Outstanding - Vision Statement
At Lea Forest we are all responsible for having high expectations and being resilient, respectful, innovative and independent. Through doing this we will achieve an outstanding primary education for all; instilling lifelong skills for an ever changing world.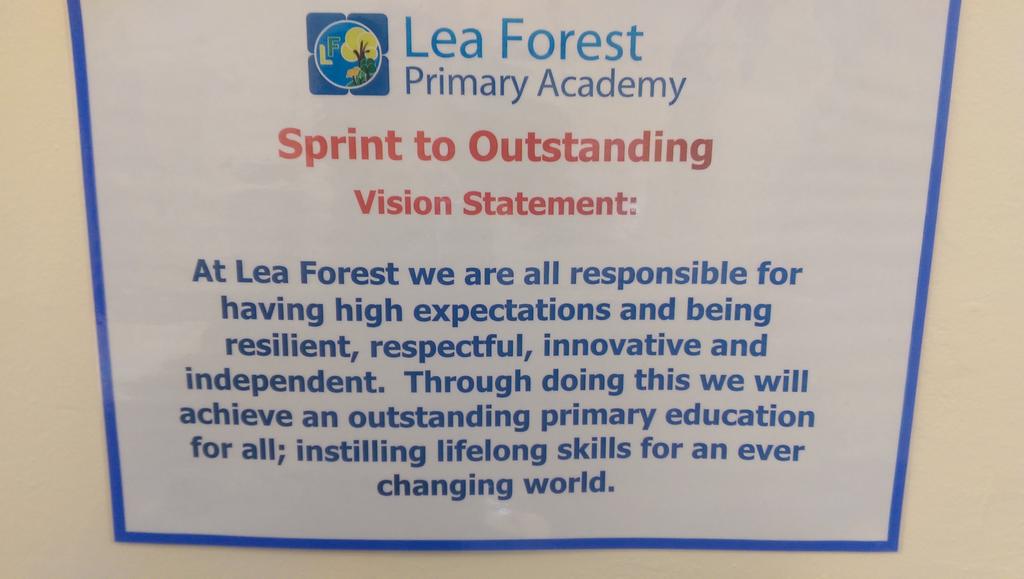 Our Vision posters located around the academy.
-
- Updated September 2015-